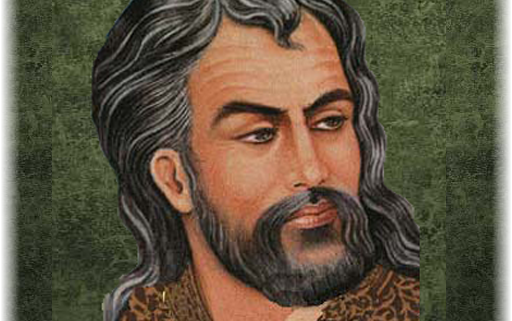 Opinions and thoughts of Khaje Shamseldin Mohammad Hafez Shirazi, Theory of love about creation of the world,
encyclopedia of Islamic Mystics' theories, 2nd volume,
published by Makhtoumgholi Feraghi Publishing Company,
Author: Mohammad Abdolsamad (Smad) Badraghnejad
Theory of love;
By the radiance of your goodness manifested in eternity (God)
Thy Love appeared and set fire to the whole world in its entirety (Hafez Poem)
First explanation, Hafez Shirazi known as poet of the mystic tones, believed that the revelation of the world by God is made by love. Great Mystics believes that the whole world is associated with the appearance and presence of God almighty, appearance and reality is him, known and unknown is related to him. Elsewhere it is mentioned that God due to being a God, approves of his servants' serving.
Second explanation; manifestation means arising, God is pure virtuousness, theory of pure virtuousness, he originates from pure virtu and pure virtue will be derived from pure virtue, love and affection, viewpoint of God towards the world has been creation, but God's name has been called as something immaculate and is a perpetual term as the creation is pure and no fault has been found in creation.
Third explanation; the world is filled with the sea of existence and it has movement in it because of the love of God, the movement is by the heat inside and the very source of it is the globe, beloved and lover is him, love of him is an interface for perfection, although there are no barriers between lover and beloved. The gist of this statement conveys that the love comes from an existence of a perfection that is a ubiquitous factor recapitulated repeatedly by the poets in the world.
https://www.cfctc.ir/wp-content/uploads/2021/11/فال-حافظ-با-تفسیر.png
512
512
edmin
https://www.cfctc.ir/wp-content/uploads/2021/04/logo3-300x103.png
edmin
2021-11-25 23:14:14
2021-11-25 23:14:14
Opinions and thoughts of Khaje Shamseldin Mohammad Hafez Shirazi, Theory of love about creation of the world,