Open Letters to Chauvinistic Iranian People and Economists
Open Letters to Chauvinistic Iranian People and Economists
Theory of growth and business cycle: Growth and development in business cycle (economic effectiveness, social effectiveness, environmental effectiveness, financial effectiveness) in many cases the growth is related to quantitative items such as and profit-making items like loss and profit. But the growth is related to financial stability that has long-term horizon. The effectiveness of each section means the access to special goals of that section. For example, environmental effectiveness can depict the reduction of pollutants and financial effectiveness can depict the reduction of debts in the public sectors.
With better look to financial management of public section it will trigger three concepts. The first is related to the microeconomic concepts that is hidden behind many items and are called side effects. As a matter of fact, side effects are expenditures that are not borne by the real and legal entities that incurred them rather than they are borne by third persons or the whole society.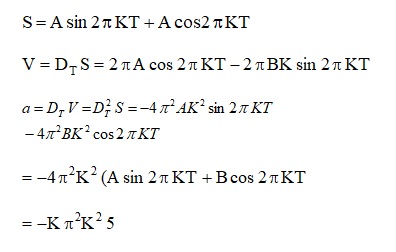 So, the amount of its acceleration is always proportional to the size of the distance of the particle from a fixed point on the line, and also the direction of acceleration and motion is always opposite to each other. So coordinated movement is simple.
https://www.cfctc.ir/wp-content/uploads/2021/05/1219291_219.png
510
765
edmin
https://www.cfctc.ir/wp-content/uploads/2021/04/logo3-300x103.png
edmin
2021-07-04 10:09:47
2021-07-04 10:09:47
Open Letters to Chauvinistic Iranian People and Economists